C

ongress of Global Transformation and Differentiations II will be held in Antalya at Akdeniz University on March 12-14, 2020, with "Digitalization and the Future of Digital Society" theme.
Today's world and societies are described and discussed as the 'Society 5.0' which called super-intelligent era. More than half of the world's 7.5 billion population use the Internet, and two out of three adults have mobile phones. People are watching movies or TV series in their native language, making a vacation plan, playing game or shopping on the internet. People live and move along with artificial intelligence, big data, disciplinable machines and new robot technologies.
Does our increasingly digitalized life go beyond fingerprint, face detection and voice command technologies and go to an endless field? What are the limits of technological developments? Are we going into the realm of freedom or captivity, or people are real products of the virtual world? Moreover, the question of whether the future of humanity as a transition and change or inevitability is seeking answers to it. Based on this content, the following topics are expected to be discussed by the participants.

In addition, studies on the theme of digitalization and digital society will be taken in consideration from all disciplines. Global Transformation and Differentiations Congress II invites academicians, decision-makers, practitioners, experts, innovators and students to participate in the congress and present their papers.

The topics of the congress are determined as the following: Digital Identity and Digital Culture, Digital Technology and Social Transformations, Surveillance Society and Privacy, Data Brokers and Digital Tracks, Digital Strategy and Policies, Crypto currency and Digital Economies, Industry 4.0, Society 5.0, Biotechnology and Artificial Intelligence, Dataism and Hypnotic Society, Digital Turkey and Globalization, The Future of Digital Life.

The papers which going to be presented at the congress going to be published in congress e-books with ISBN number. The submitted papers have to be original, not published in any other congress or journal and should not have been submitted for evaluation. Participants who want to publish their study in one of the congress suggested journals should follow the journals referee process. Besides, in the context of the congress, an editorial book will be compiled with a reputable international publishing house. We look forward to your participation.
In behalf of the Organizing Committee
Prof.Dr.Suat KOLUKIRIK
President of Congress
---
Congress Dates: March 12-14, 2020
Abstract Submission Date: Feb 12, 2020
Last Registration Date: Feb 19, 2020
Publication of the Program: March 01, 2020
Full Text Submission Date: April 12, 2020
Congress Venue:Akdeniz Üniversitesi, Antalya
Accommodition University Campus
Last Rezervation Date: March 01, 2020
Detaylı Bilgi: congress@gtrd.org
Publication of Books: March 15, 2020
Attention! You may need to drag left or right to the entire price table in mobile version.
| | Registration | 2nd and following Studeis |
| --- | --- | --- |
| Academics | 75 $ | 15 $ |
| Science Committee* | 60 $ | 10 $ |
| Participants of the InGlobe Congress** | 70 $ | 10 $ TL |
| Online Presentation *** | 75 $ | 10 $ |
| Listeners**** | Free | - |
*
Refers to InGlobe Scientific Advisory Board members.
**
Refers the participants which presentated at the previous congress organized by InGlobe Academy.
***
You can presentate over video calls, video records or any platform we can connect.
****
It refers to participants who do not present.
KAYIT ÜCRETİNE DAHİL OLANLAR
Presentation
Mobile Program Booklet
Congress Kit and Badge
Certificate of Participation
Congress Books Publications
Exhibitions and Seminar Events
Gala Dinner
< ACCOMMODATION >
Within the scope of our congress, accommodation will be provided at the social facilities within the campus of Akdeniz University within quota. Rooms are double. Payments and reservations will be made via the link in the e-mail sent to you by our congress office. In order to benefit from the quota, accommodation prices are arranged accordingly.
Attention! You may need to drag left or right to the entire price table in mobile version.
| | Double (Each) | Single |
| --- | --- | --- |
| Accomodition | 30 $ Day | 50 $ Day |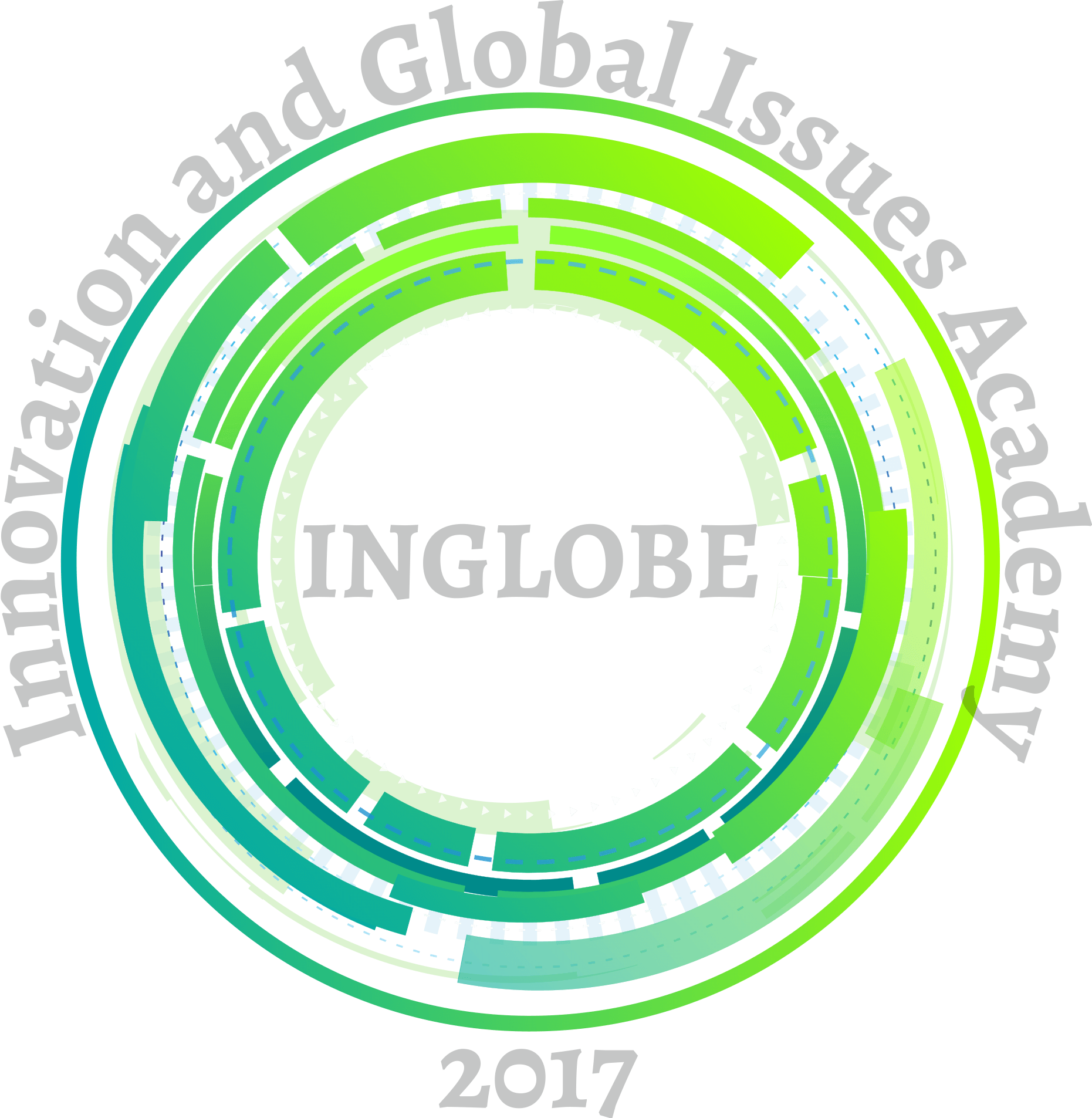 Who is InGlobe?

InGlobe is a young, creative content organisation centered in Turkey and has many operation brunches around the world. We are a great team called the free academics and thinkers movement from different disciplines and countries, writers, strategists, diplomats, artists and bureaucrat who specialize in social researches, economic development and social problem-solving. We study the appropriateness of new national and international relationships, social and environmental performance, economic development, industry category, sustainability and reputation. Since having well educated and experienced human resources,we operates many social researches and projects. Because of the nature of our activities, we have close relationships with universities, international organizations, civil societies, private sector, local authorities and other related institutions.
< PRESIDENT OF CONGRESS >
Suat KOLUKIRIK
Prof. Dr.
---
Akdeniz University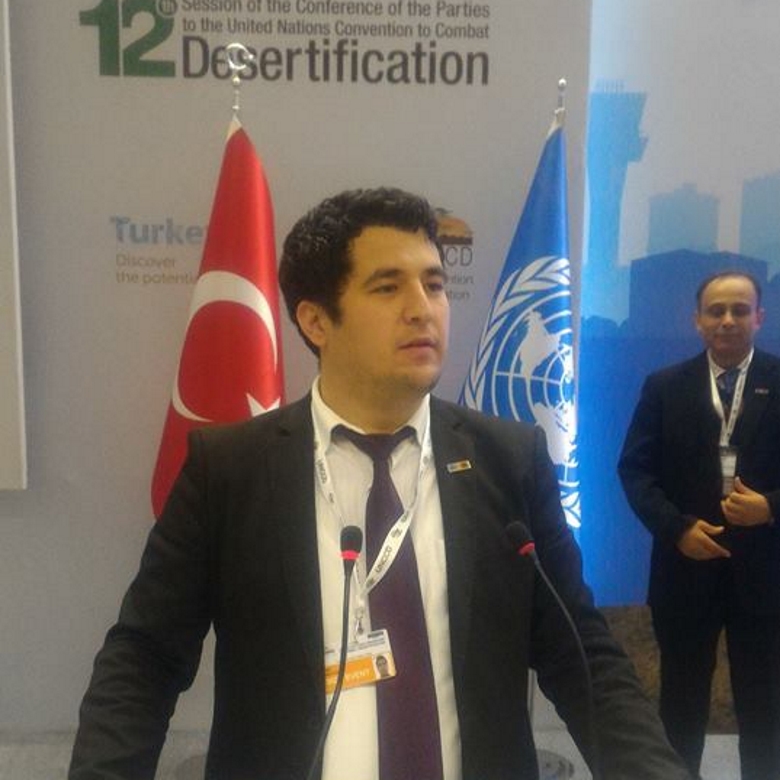 Ragıp PEHLİVANLI
---
Head of InGlobe
Elif GÜN
---
General Coodinator of Congress
Bilgehan ÖZSOY
---
Financal Coordinator of InGlobe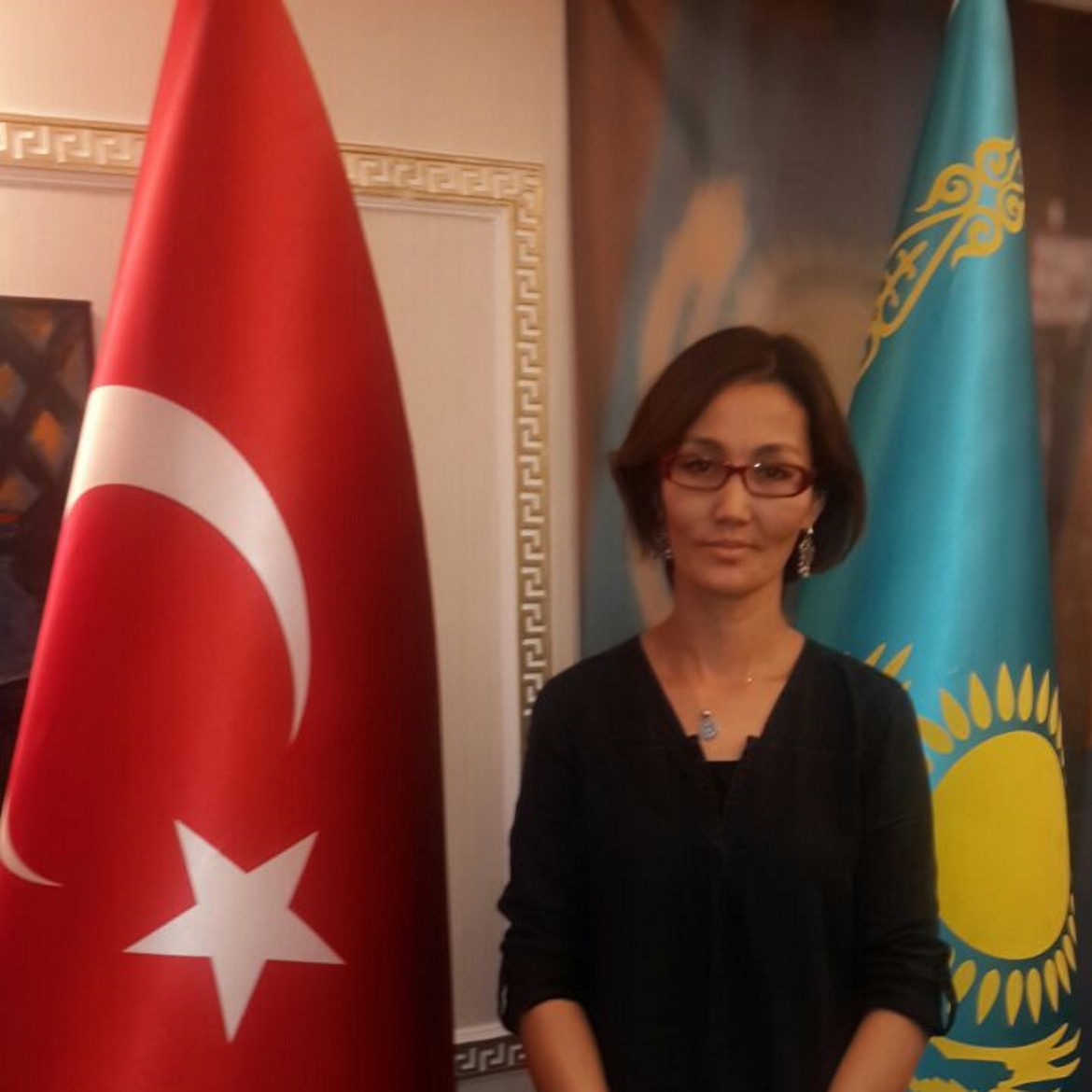 Karlygash ASHIRKHANOVA
---
International Coordinator of InGlobe
---
Büşra YILMAZ
---
General Secretary of Congress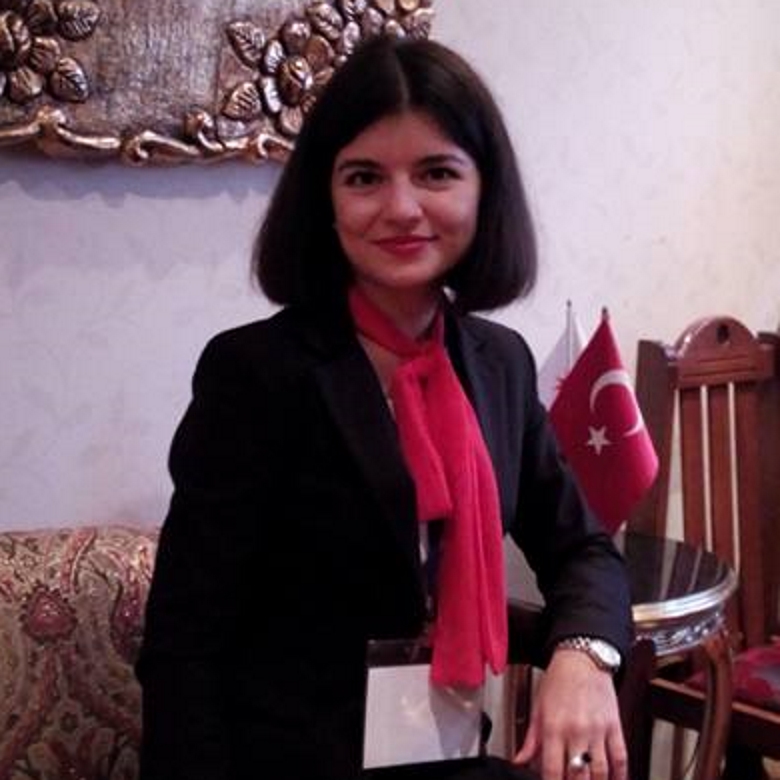 Mariana MANKO
---
Coordinator of Ukraine and Poland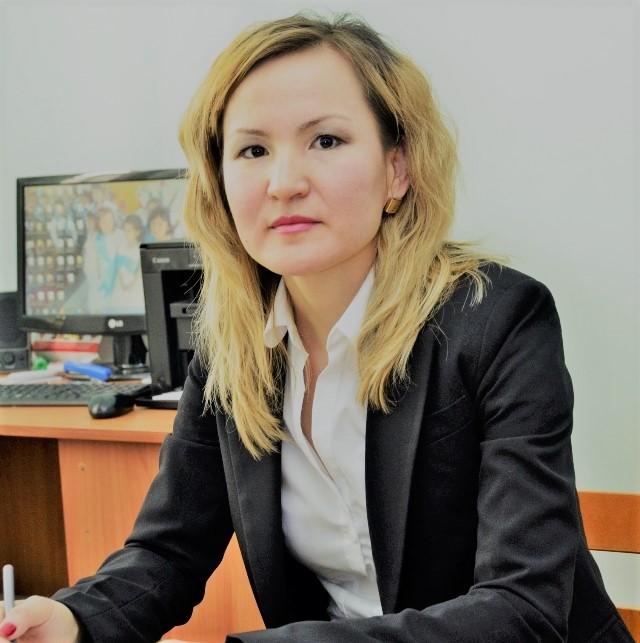 Gulshat SHAIKENOVA
---
Coordinator of Kazakishtan
Ramin ALIYEV
---
Coordinator of Azerbaijan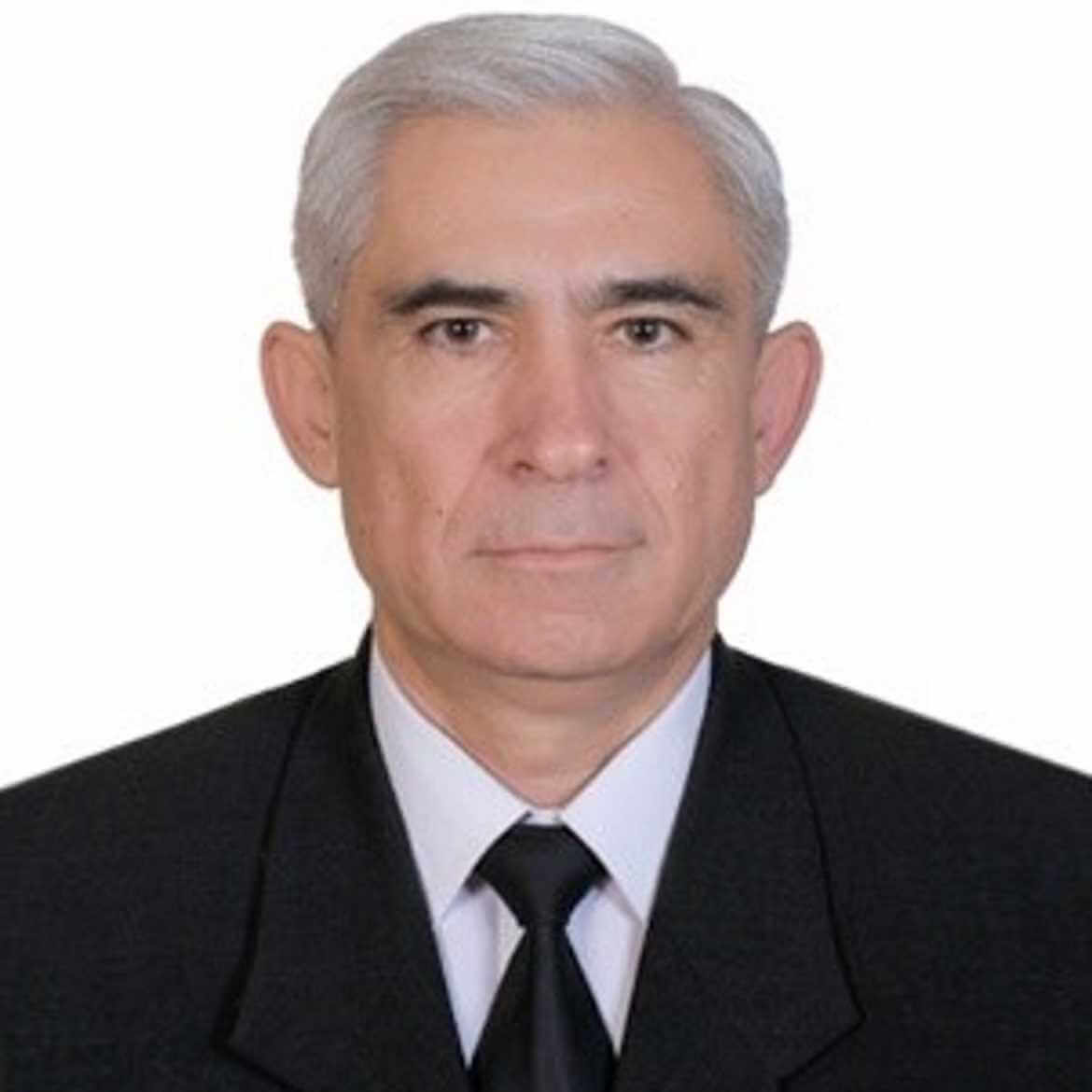 Akramjon YULDASHEV
Prof. Dr.
---
Andijan State University, Rector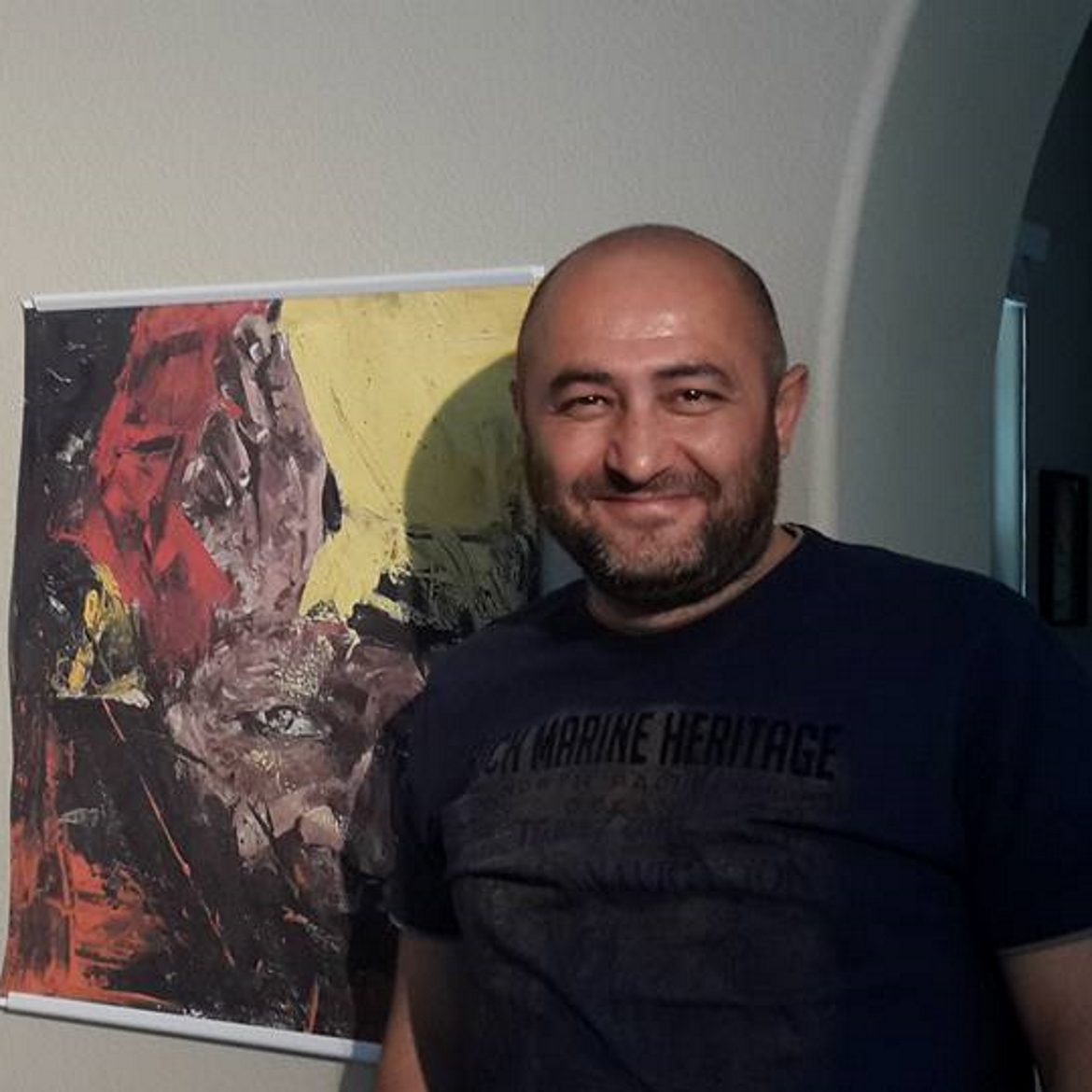 Fatih BAŞBUĞ
Prof. Dr.
---
Manas University
Kalybayeva KALAMKAS
Prof. Dr.
---
Abay Kazakh National Pedagogical University
Sevinç ÖZEN GÜÇLÜ
Prof. Dr.
---
Akdeniz University
---
Asım MEMMEDOV
Assoc. Prof.
---
Gence University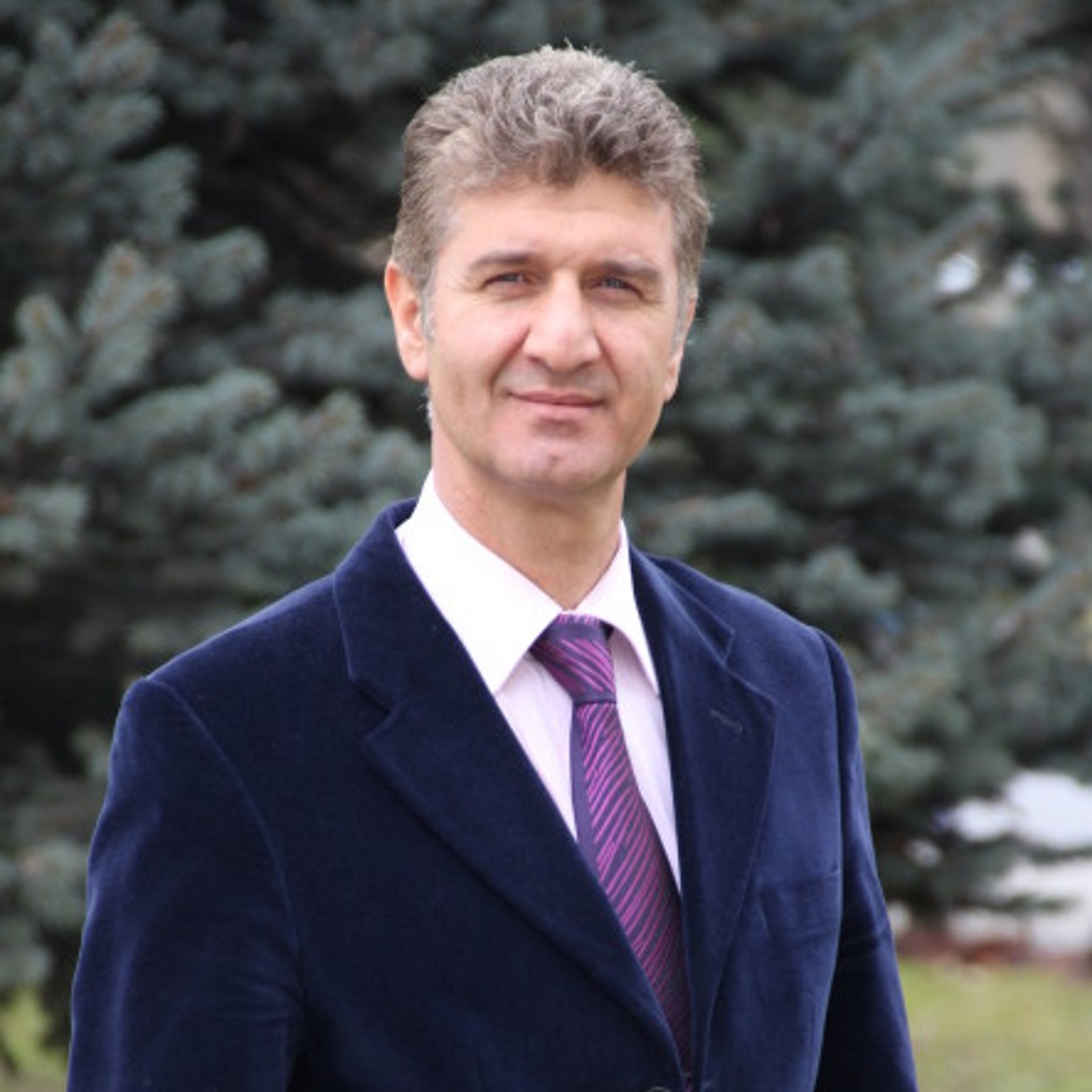 Birol AKGÜL
Assoc. Prof.
---
Çanakkale Onsekiz Mart University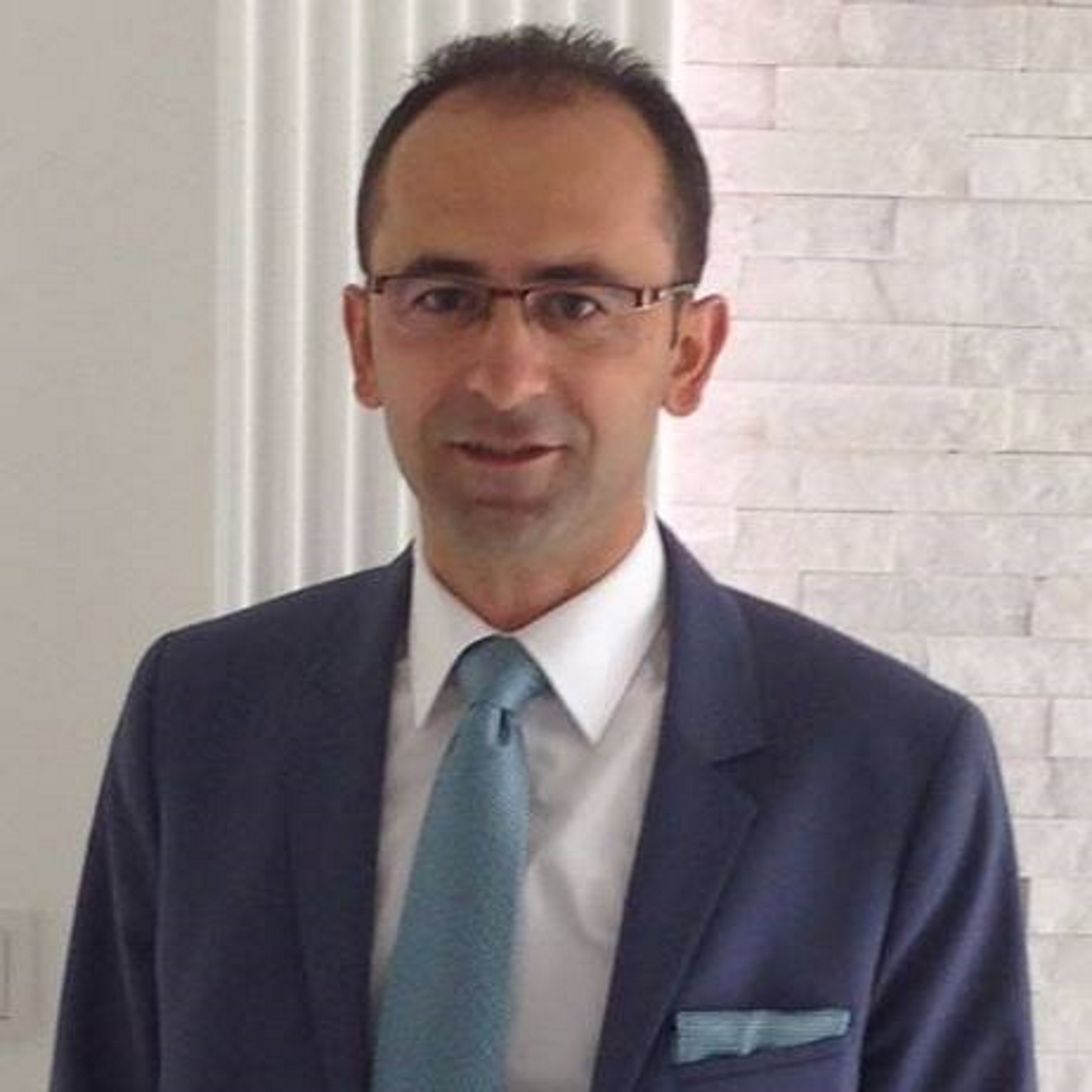 Elbeyi PELİT
Assoc. Prof.
---
Afyon Kocatepe University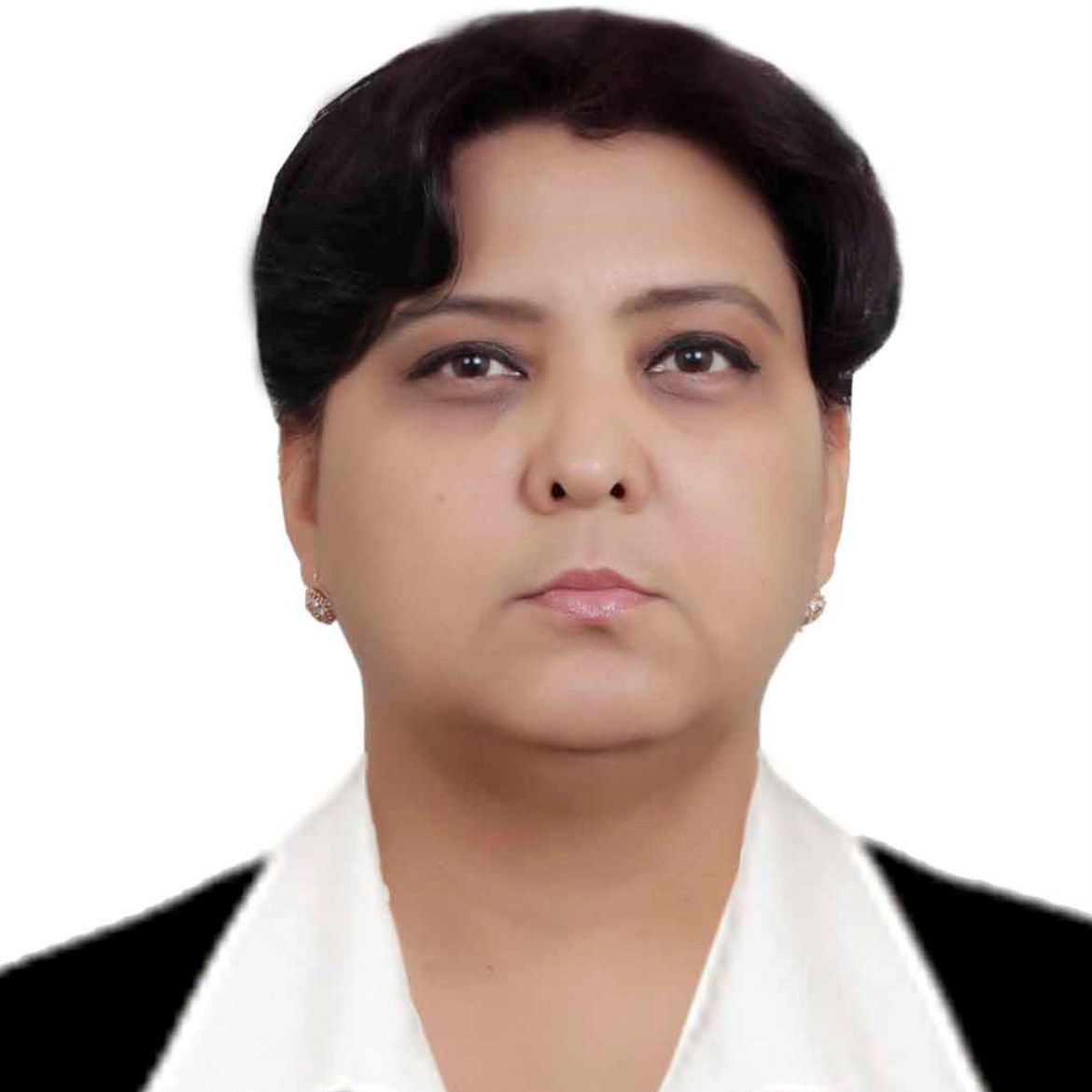 Sayyora ZAKIROVA
Doç. Dr.
---
Tashkent State Techniques University
---
< SCIENTIFIC ADVISORY BOARD >
| TITLE | NAME | SURNAME | ORGANIZATION |
| --- | --- | --- | --- |
| PROF. DR. | ALİ RIZA | ABAY | YALOVA UNIVERSITY |
| PROF. DR. | NURŞEN | ADAK | AKDENİZ UNIVERSITY |
| PROF. DR. | YUSUF | ADIGÜZEL | İSTANBUL UNIVERSITY |
| PROF. DR. | ÜMİT | AKÇA | SULEYMAN DEMİREL UNIVERSITY |
| PROF. DR. | YILDIZ | AKPOLAT | DOKUZ EYLÜL UNIVERSITY |
| PROF. DR. | ROZA | AMANOVA | MANAS UNIVERSITY |
| PROF. DR. | DURMUŞ ALİ | ARSLAN | MERSİN UNIVERSITY |
| PROF. DR. | HAMZA | ATEŞ | İSTANBUL MEDENİYET UNIVERSITY |
| PROF. DR. | ALİ | AYATA | BİLECİK ŞEYH EDABALİ UNIVERSITY |
| PROF. DR. | MAZHAR | BAĞLI | NEVŞEHİR UNIVERSITY |
| PROF. DR. | STALBEK | BAKTIGULOV | MANAS UNIVERSITY |
| PROF. DR. | FATİH | BAŞBUĞ | MANAS UNIVERSITY |
| PROF. DR. | TSENDİİN | BATTULGA | NATIONAL UNIVERSITY OF MONGOLIA |
| PROF. DR. | NURETTİN | BİLİCİ | ÇANKAYA UNIVERSITY |
| PROF. DR. | ALICJA | BRODZKA | WROCŁAW UNIVERSITY OF ECONOMICS |
| PROF. DR. | İHSAN | BULUT | AKDENIZ UNIVERSITY |
| PROF. DR. | KANAT | CANUZAKOV | MANAS UNIVERSITY |
| PROF. DR. | ELİF SİBEL | ÇAKAR | KIRKLARELİ UNIVERSITY |
| PROF. DR. | KAYHAN | DELİBAŞ | ADNAN MENDERES UNIVERSITY |
| PROF. DR. | GÖNÜL | DEMEZ | AKDENİZ UNIVERSITY |
| PROF. DR. | ORHAN | ELMACI | DUMLUPINAR UNIVERSITY |
| PROF. DR. | NEVİN GÜNGÖR | ERGAN | HACETTEPE UNIVERSITY |
| PROF. DR. | RÜSTEM | ERKAN | DİCLE UNIVERSITY |
| PROF. DR. | MUSTAFA | ERTÜRK | AKDENİZ UNIVERSITY |
| PROF. DR. | CAHİT | GELEKÇİ | HACETTEPE UNIVERSITY |
| PROF. DR. | MEHMET NURİ | GÜLTEKİN | GAZİANTEP UNIVERSITY |
| PROF. DR. | MÜBARİZ | HASANOV | OKAN UNIVERSITY |
| PROF. DR. | URKIMBAEVA DUYSENGUL | ISAEVNA | ABYLAYKHAN UNIVERSITY |
| PROF. DR. | HÜSAMETTİN | İNANÇ | DUMLUPINAR UNIVERSITY |
| PROF. DR. | AMİNA | JESENKOVİC | INTERNATIONAL UNIVERSITY OF SARAJEVO |
| PROF. DR. | KAMİL | KAYA | İSTANBUL GELİŞİM UNIVERSITY |
| PROF. DR. | MXIA | KHAKHUTAİSHNİLİ | BATUMİ SHOTA RUSTAVELI STATE UNIVERSITY |
| PROF. DR. | SUAT | KOLUKIRIK | AKDENİZ UNIVERSITY |
| PROF. DR. | ALEV | KURU | GAZİ UNIVERSITY |
| PROF. DR. | KEREM HATEMOĞLU | MEMMEDLİ | BAKÜ STATE UNIVERSITY |
| PROF. DR. | İRFAN | MORİNA | KOSOVO UNIVERSITY |
| PROF. DR. | LEONID | NAKOV | SKOPJE UNIVERSITY |
| PROF. DR. | ADİLE | NAZEROVA | AZERBAIJAN EDUCATION INSTITUTE |
| PROF. DR. | SULEYMENOVA JARKINBIKE | NUAYKIZI | KAZAKH STATE WOMEN'S TEACHER TRAINING UNIVERSITY |
| PROF. DR. | MURAT | OKÇU | SULEYMAN DEMİREL UNIVERSITY |
| PROF. DR. | SERİK | OMİRBAYEV | NORTH KAZAKHSTAN STATE UNIVERSITY |
| PROF. DR. | KEMAL | ÖKTEM | HACETTEPE UNIVERSITY |
| PROF. DR. | YILDIRAY | ÖZBEK | AKDENIZ UNIVERSITY |
| PROF. DR. | SEVİNÇ | ÖZEN GÜÇLÜ | AKDENİZ UNIVERSITY |
| PROF. DR. | ERTAN | ÖZENSEL | SELÇUK UNIVERSITY |
| PROF. DR. | METİN | ÖZKUL | SULEYMAN DEMİREL UNIVERSITY |
| PROF. DR. | ZEKİ | PARLAK | MARMARA UNIVERSITY |
| PROF. DR. | HAMİT | PEHLİVANLI | KIRIKKALE UNIVERSITY |
| PROF. DR. | ŞERAFETTİN | SEVİM | DUMLUPINAR UNIVERSITY |
| PROF. DR. | İNGA | SHAMİLİSHVİLİ | BATUMİ SHOTA RUSTAVELI STATE UNIVERSITY |
| PROF. DR. | YURISTANBEK | SIGAYEV | MANAS UNIVERSITY |
| PROF. DR. | MEHMET | ŞAHİN | POLICE ACADEMY |
| PROF. DR. | SAMİ | ŞENER | DOĞUŞ UNIVERSITY |
| PROF. DR. | MUSTAFA | TALAS | ÖMER HALİSDEMİR UNIVERSITY |
| PROF. DR. | AHMET | TALİMCİLER | İZMİR BAKIRÇAY UNIVERSITY |
| PROF. DR. | LİLE | TANDİLAVA | BATUMİ SHOTA RUSTAVELI STATE UNIVERSITY |
| PROF. DR. | MUSTAFA | TAŞLIYAN | KAHRAMANMARAŞ SÜTÇÜ İMAM UNIVERSITY |
| PROF. DR. | NANA | TSETSKHLADZE | BATUMİ SHOTA RUSTAVELI STATE UNIVERSITY |
| PROF. DR. | CEYLAN GAZİ | UÇKUN | KOCAELİ UNIVERSITY |
| PROF. DR. | M. DEMET | ULUSOY | HACETTEPE UNIVERSITY |
| PROF. DR. | MUSTAFA | ÜNAL | ERCİYES UNIVERSITY |
| PROF. DR. | HAKAN | YAVUZ | UTAH UNIVERSITY |
| PROF. DR. | H. GÜÇLÜ | YAVUZCAN | GAZİ UNIVERSITY |
| PROF. DR. | DİLEK | YEŞİLTUNA | EGE UNIVERSITY |
| PROF. DR. | MUSTAFA | YILDIRAN | AKDENİZ UNIVERSITY |
| PROF. DR. | MEHMET ZEYDİN | YILDIZ | YÜZÜNCÜ YIL UNIVERSITY |
| PROF. DR. | ÖZKAN | YILDIZ | DOKUZ EYLÜL UNIVERSITY |
| PROF. DR. | BÜLENT | YILMAZ | BİLECİK ŞEYH EDABALİ UNIVERSITY |
| PROF. DR. | CEVDET | YILMAZ | SULEYMAN DEMİREL UNIVERSITY |
| PROF. DR. | MELİHA | YILMAZ | GAZİ UNIVERSITY |
| ASSOC. PROF. | YAGUT | ALIYEVA | BAKU STATE UNIVERSITY |
| ASSOC. PROF. | SELAHATTİN | AVŞAROĞLU | NECMETTİN ERBAKAN UNIVERSITY |
| ASSOC. PROF. | SİBEL MEHTER | AYKIN | AKDENİZ UNIVERSITY |
| ASSOC. PROF. | MİRA | BALTYMOVA | AKTOBE STATE UNIVERSITY |
| ASSOC. PROF. | VEHBİ | BAYHAN | İNÖNÜ UNIVERSITY |
| ASSOC. PROF. | MEHMET HANEFİ | BAYRAM | AKDENİZ UNIVERSITY |
| ASSOC. PROF. | AHMET | BAYTOK | AFYON KOCATEPE UNIVERSITY |
| ASSOC. PROF. | TAMER | BUDAK | İNÖNÜ UNIVERSITY |
| ASSOC. PROF. | TUBA | BÜYÜKBEŞE | HASAN KALYONCU UNIVERSITY |
| ASSOC. PROF. | SAVAŞ | ÇAĞLAYAN | MUĞLA SITKI KOÇMAN UNIVERSITY |
| ASSOC. PROF. | EREN | ÇAŞKURLU | GAZİ UNIVERSITY |
| ASSOC. PROF. | HACER MUTLU | DANACI | AKDENİZ UNIVERSITY |
| ASSOC. PROF. | GÜVEN | DİNÇ | AKDENIZ UNIVERSITY |
| ASSOC. PROF. | ZEKİ | DUMAN | YÜZÜNCÜ YIL UNIVERSITY |
| ASSOC. PROF. | ZAFER | DURDU | MUĞLA SITKI KOÇMAN UNIVERSITY |
| ASSOC. PROF. | OKTAY | EMİR | ANADOLU UNIVERSITY |
| ASSOC. PROF. | MURAT | ERCAN | BİLECİK ŞEYH EDABALİ UNIVERSITY |
| ASSOC. PROF. | TAMER | EREN | KIRIKKALE UNIVERSITY |
| ASSOC. PROF. | BİROL | ERKAN | UŞAK UNIVERSITY |
| ASSOC. PROF. | KEMAL | EROL | YÜZÜNCÜ YIL UNIVERSITY |
| ASSOC. PROF. | CEREN | GİDERLER | DUMLUPINAR UNIVERSITY |
| ASSOC. PROF. | EVREN | GÜÇER | GAZİ UNIVERSITY |
| ASSOC. PROF. | MUSTAFA | GÜLEÇ | ANKARA UNIVERSITY |
| ASSOC. PROF. | SERKAN | GÜNEŞ | GAZİ UNIVERSITY |
| ASSOC. PROF. | BENGÜL | GÜNGÖRMEZ | ULUDAĞ UNIVERSITY |
| ASSOC. PROF. | BERRİN | GÜZEL | ADNAN MENDERES UNIVERSITY |
| ASSOC. PROF. | ANARBEK | IBRAYEV | MANAS UNIVERSITY |
| ASSOC. PROF. | AHMET BURAK | KAHRAMAN | ERCİYES UNIVERSITY |
| ASSOC. PROF. | KASIM | KARAMAN | ERCİYES UNIVERSITY |
| ASSOC. PROF. | ELİFE | KART | AKDENİZ UNIVERSITY |
| ASSOC. PROF. | MELTEM | KATIRANCI | GAZİ UNIVERSITY |
| ASSOC. PROF. | MAHMUT | KAYA | HARRAN UNIVERSITY |
| ASSOC. PROF. | SELAHATTİN | KAYNAK | ONDOKUZ MAYIS UNIVERSITY |
| ASSOC. PROF. | İBRAHİM | KILIÇ | AFYON KOCATEPE UNIVERSITY |
| ASSOC. PROF. | METİN | KILIÇ | DÜZCE UNIVERSITY |
| ASSOC. PROF. | BEKİR | KOCADAŞ | ADIYAMAN UNIVERSITY |
| ASSOC. PROF. | ASIM | MEMMEDOV | GENCE STATE UNIVERSITY |
| ASSOC. PROF. | AİDOS | MUKHATAYEV | KAZAKH STATE WOMEN'S TEACHER TRAINING UNIVERSITY |
| ASSOC. PROF. | EMİNE | NAS | SELÇUK UNIVERSITY |
| ASSOC. PROF. | KİŞİBAEV KACIMUHAN | ORAZOVİŞ | KAZAKH STATE WOMEN'S TEACHER TRAINING UNIVERSITY |
| ASSOC. PROF. | ELBEYİ | PELİT | AFYON KOCATEPE UNIVERSITY |
| ASSOC. PROF. | BENEDEK | PEN | MACARİSTAN BUDAPESTE EÖTVÖS LORAND UNIVERSITY |
| ASSOC. PROF. | FATİH | SARAÇOĞLU | GAZİ UNIVERSITY |
| ASSOC. PROF. | TUNCAY ERCAN | SEPETÇİOĞLU | ADNAN MENDERES UNIVERSITY |
| ASSOC. PROF. | AJLA | SKRBIC | UNİVERSITY OF TRAVNIK |
| ASSOC. PROF. | EDİNA | SOLAK | ZENİCA UNIVERSITY |
| ASSOC. PROF. | HASAN HÜSEYİN | SOYBALI | AFYON KOCATEPE UNIVERSITY |
| ASSOC. PROF. | VECHİ | SÖNMEZ | YÜZÜNCÜ YIL UNIVERSITY |
| ASSOC. PROF. | FİKRET | SÖZBİLİR | ARTVİN ÇORUH UNIVERSITY |
| ASSOC. PROF. | İBRAHİM | SUBAŞI | MARMARA UNIVERSITY |
| ASSOC. PROF. | JANAR | SUINZHANOVA | AHMET YESEVİ UNIVERSITY |
| ASSOC. PROF. | KONIRBAEVA SARAŞ | ŞAHİKIZI | KAZAKH STATE WOMEN'S TEACHER TRAINING UNIVERSITY |
| ASSOC. PROF. | KAMİL | ŞAHİN | KIRIKKALE UNIVERSITY |
| ASSOC. PROF. | ÜMRAN | TÜRKYILMAZ | GAZİ UNIVERSITY |
| ASSOC. PROF. | OKYAY | UÇAN | ÖMER HALİSDEMİR UNIVERSITY |
| ASSOC. PROF. | SEYİT BATTAL | UĞURLU | YÜZÜNCÜ YIL UNIVERSITY |
| ASSOC. PROF. | FATİH | USLU | AKDENİZ UNIVERSITY |
| ASSOC. PROF. | ELVAN | YALÇINKAYA  | ÖMER HALİSDEMİR UNIVERSITY |
| DR. | HANDAN | AKYİĞİT | SAKARYA UNIVERSITY |
| DR. | YALÇIN | ARSLANTÜRK | GAZİ UNIVERSITY |
| DR. | ALİ | AVAN | AFYON KOCATEPE UNIVERSITY |
| DR. | HASAN HÜSEYİN | AYGÜL | AKDENİZ UNIVERSITY |
| DR. | BARIŞ | AYTEKİN | KIRKLARELİ UNIVERSITY |
| DR. | NABİ | AZEROĞLU | ÖMER HALİSDEMİR UNIVERSITY |
| DR. | ORKİDE | BAKALIM | UŞAK UNIVERSITY |
| DR. | EMRE VADİ | BALCI | UŞAK UNIVERSITY |
| DR. | HAKAN | BOZ | UŞAK UNIVERSITY |
| DR. | DOĞAN | BOZDOĞAN | GAZİOSMANPAŞA UNIVERSITY |
| DR. | ÜNAL | BOZYER | MUĞLA SITKI KOÇMAN UNIVERSITY |
| DR. | SELÇUK | BUYRUKOĞLU | ÖMER HALİSDEMİR UNIVERSITY |
| DR. | YASİN | ÇAKIREL | KIRKLARELİ UNIVERSITY |
| DR. | AYLİN | ÇİÇEKLİ | AKDENİZ UNIVERSITY |
| DR. | OĞUZ | ÇETİN | ÖMER HALİSDEMİR UNIVERSITY |
| DR. | YAVUZ | ÇOBANOĞLU | MUNZUR UNIVERSITY |
| DR. | FETHİ | DEMİR | YÜZÜNCÜ YIL UNIVERSITY |
| DR. | MEHRİBAN | EMEK | ADIYAMAN UNIVERSITY |
| DR. | METİN | EREN | YÜZÜNCÜ YIL UNIVERSITY |
| DR. | NEZİRE DERYA | ERGUN ÖZLER | DUMLUPINAR UNIVERSITY |
| DR. | SERDAR | FİDAN | KARADENİZ TEKNİK UNIVERSITY |
| DR. | ZÜHAL | GÜLER | ABANT İZZET BAYSAL UNIVERSITY |
| DR. | MUAZZEZ | HARUNOĞULLARI | KİLİS UNIVERSITY |
| DR. | EKİN | KAYNAK ILTAR | AKDENIZ UNIVERSITY |
| DR. | FATİH | KAHRAMAN | İZMİR KATİP ÇELEBİ UNIVERSITY |
| DR. | İFFET | KESİMLİ | KIRKLARELİ UNIVERSITY |
| DR. | ŞEVKET ERCAN | KIZILAY | DÜZCE UNIVERSITY |
| DR. | EBRU BİLGEN | KOCATÜRK | KIRKLARELİ UNIVERSITY |
| DR. | MUSTAFA | METE | GAZİANTEP UNIVERSITY |
| DR. | ÖZGE TUÇE | GÖKALP | KIRKLARELİ UNIVERSITY |
| DR. | GÖKHAN VELİ | GÖKTÜRK | AKDENİZ UNIVERSITY |
| DR. | GÖKHAN | OFLUOĞLU | BÜLENT ECEVİT UNIVERSITY |
| DR. | MUSTAFA | ÖZALP | BOZOK UNIVERSITY |
| DR. | ERCAN | ÖZEN | UŞAK UNIVERSITY |
| DR. | BAYRAM | POLAT | ÖMER HALİSDEMİR UNIVERSITY |
| DR. | SERKAN | SABANCI | SİİRT UNIVERSITY |
| DR. | EMİNE | ŞAHİN | GAZİANTEP UNIVERSITY |
| DR. | MEHMET RECEP | TAŞ | YÜZÜNCÜ YIL UNIVERSITY |
| DR. | MUSTAFA | TAYTAK | UŞAK UNIVERSITY |
| DR. | SALİH | TİRYAKİ | UŞAK UNIVERSITY |
| DR. | MALİK | YILMAZ | ATATÜRK UNIVERSITY |
| DR. | ÖZCAN | ZORLU | AFYON KOCATEPE UNIVERSITY |
| DR. | HANİFE | AKGÜL | ERCİYES UNIVERSITY |
| DR. | MÜKERREM | ATALAY ORAL | AKDENİZ UNIVERSITY |
| DR. | ERHAN | AYDIN | UŞAK UNIVERSITY |
| DR. | ABDULAZIZ | ELWALDA | MISURATA UNIVERSITY |
| DR. | BETÜL | HAYRULLAHOĞLU | UŞAK UNIVERSITY |
| DR. | FULYA | KÖKSOY | BATMAN UNIVERSITY |
| DR. | ABDULLAH | TEKBAŞ | CONSTITUTIONAL COURT |
| DR. | ÖZGE | ZEYBEKOĞLU | AKDENİZ UNIVERSITY |